Raghupathy Raghava Raja Ram | Ram Dhun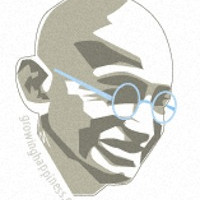 Song: Raghupathy Raghava Raja Ram [Ram Dhun]
Talam: Adi
Language: Hindi
Composer: Gandhiji | V.D.Paluskar
Event: April 17 2010 Guru Sishya Concert at Sanatan Dharma Kendra, Sunnyvale, CA
Artist(s):
Vocals: Dhanya Subramanian and Students»
Violin: Aravind Sheshadri»
Tabla: Balaji Mahadevan»
Lyrics:
रघुपति राघव राजाराम, पतित पावन सीताराम
सीताराम सीताराम, भज प्यारे तू सीताराम
ईश्वर अल्लाह तेरो नाम, सब को सन्मति दे भगवान

raghupati raaghav raajaaraam,
patit paavan sitaram

siitaaraam, sitaram,
bhaj pyaare tu sitaram

iishvar Allah tero naam,
sab ko sanmati de bhagavaan

Translation:

Lord Rama, Chief of the house of Raghu,
Uplifters of those who have fallen

(O divine couple) Sita and Rama,
Beloved, praise Sita and Rama

God or Allah is your name, (meaning that the supreme can be called by many names)
Lord, bless everyone with this wisdom.

(Source: wikipedia)

###
Aravind Sheshadri (
violin
) is the grandson and disciple of Vidushi.Smt.A.Rajamma Keshavamurthy, Rajyotsava Awardee and renowned vocalist of Karnataka. He is the son & disciple of renowned violinist, Vidwan Sri.B.K.Sheshadri and has had advanced tutelage under Sangeetha Vidyasagara Violin Vidwan Late Sri.R.R.Keshavamurthy. He has been performing the past several years at various sabhas and organizations, such as DD Chandana and Kamat Group in Bangalore. He has accompanied many budding artists and have given violin duet concerts along with his father.
Powered by Hackadelic Sliding Notes 1.6.5
Balaji Mahadevan (
mirudangam
) had his initial training from Shri K.S.S.Mani (Chennai) for 8 years. He continued to learn from Shri Madhu Sudhanan, Chennai (disciple of Shri Karikudi Mani). Balaji has accompanied many leading artists in chennai and in US and has also played for many cassette / CD recordings and TV shows and he has been accompanying for various dance arangetrams and dance ballets. Balaji Mahadevan is a graded artist from All India radio, Chennai. He is also skilled in playing Tabla, Dhol, Thavil, Khol.
Powered by Hackadelic Sliding Notes 1.6.5