Abheri is a raga (musical scale) in Carnatic music (South Indian classical music). It is a Janya raga (derived scale), whose Melakarta raga (parent, also known as janaka) is Kharaharapriya, 22nd in the 72 Melakarta raga system.
Its ārohaṇa-avarohaṇa structure (ascending and descending scale) is as follows (see swaras in Carnatic music for details on below notation and terms):

ārohaṇa : S G2 M1 P N2 S
avarohaṇa : S N2 D2 P M1 G2 R2 S

(Chathusruthi Rishabham, Sadharana Gandharam, Suddha Madhyamam, Chathusruthi Dhaivatham, Kaisiki Nishadham)
In addition to these swaras, there are gamakas which also form part of Abheri, like any other raga in Carnatic music.
The ascending scale is same as that of Udayaravichandrika raga (also known as Shuddha Dhanyasi), while the descending scale is that of Kharaharapriya raga.
There are some differing views on swaras in the scale of Abheri. It is considered a Bhashanga raga (scale has an anya swara, that is, a note which is not in the parent melakarta raga, in this case Kharaharapriya raga), with introduction of Suddha Dhiavatham (D1) in some phrases of the raga. A different view is that this raga is a janya of Natabhairavi (which has D1, suddha dhaivatham, in place of D2), with D2 being the anya swara (external note).
Bhimpalasi (or Bheemplas) of Hindustani music sounds pretty close to Abheri.
(Source: wikipedia – abheri | bhimpalasi)
###
Aug 21, 2011 - youtube.com -

5997

Film: Mazhayethum Munpe
Language: Malayalam
Singer(s): K.J.Yesudas, K.S.Chithra
Music Director(s): M.Raveendran, S.P.Venkatesh, Anand
Year: 1995
2
Neevena Nanu Pilachinadi (Telugu)
Aug 21, 2011 - youtube.com -

5701

Film: Mayabazar
Language: Telugu
Singer(s): Ghantasala, P.Leela
Music Director(s): Ghantasala, Saluri Rajeswara Rao
Year: 1957
3
Nagumomu Kanaleni (Carnatic/Telugu song)
Aug 21, 2011 - youtube.com -

5152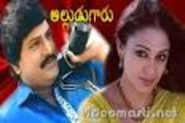 Film: Alludugaru
Language: Telugu (Carnatic/Telugu song from Telugu movie)
Singer(s): K.J.Yesudas, Poorna Chandar
Composer: Tyagaraja
Music Director: K.V.Mahadevan
Year: 1990
Aug 21, 2011 - youtube.com -

6269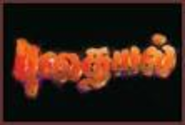 Film: Pudhayal
Language: Tamil
Singer(s): Hariharan, K.S.Chithra
Music Director: Vidyasagar
Year: 1997
5
Beena Madhur Madhur Kachhu Bol (Hindi)
Aug 21, 2011 - youtube.com -

4626

Film: Ram Rajya
Language: Hindi
Singer(s): Saraswati Rane
Music Director: Shankar Rao Vyas
Year: 1943
6
Singara Velane Deva (Tamil)
Aug 21, 2011 - youtube.com -

4976

Film: Konjum Salangai
Language: Tamil
Singer: S.Janaki
Nadhaswaram: Karukkurichi P Arunachalam
Music Director: S.M.Subbaiah Naidu
Year: 1964
Aug 21, 2011 - youtube.com -

5462

Film: Meendum Kokila
Language: Tamil
Singer(s): K.J.Yesudas, S.P.Shailaja
Music Director: I.Ilaiyaraja
Year: 1980
8
Megham Karukkudhu (Tamil)
Aug 21, 2011 - youtube.com -

5584

Film: Ananda Ragam
Language: Tamil
Singer(s): K.J.Yesudas, S.Janaki, I.Ilaiyaraja
Music Director: I.Ilaiyaraja
Year: 1981
9
Kannodu Kanbathellam (Tamil)
Aug 21, 2011 - youtube.com -

5057

Film: Jeans
Language: Tamil
Singer: Nithyasree Mahadevan
Music Director: A.R.Rahman
Year: 1998
10
Vaaraai Nee Vaarai (Tamil)
Aug 21, 2011 - youtube.com -

5878

Film: Mandiri Kumari
Language: Tamil
Singer(s): Thiruchi Loganadan, Jikki
Music Director: G.Ramanathan
Year: 1950
11
Aye ri Main to Prem Diwani (Hindi)
Aug 21, 2011 - youtube.com -

5830

Film: Nau Bahar
Language: Hindi
Singer(s): Lata Mangeshkar
Music Director: Roshan Lal
Year: 1952
12
Kannile Irupathenna (Tamil)
Aug 21, 2011 - youtube.com -

5794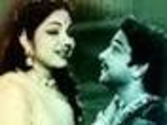 Film: Ambikapathi
Language: Tamil
Singer: P.Bhanumathi
Music Director: G.Ramanathan
Year: 1957
13
Prema Yatralaku (Telugu)
Aug 21, 2011 - youtube.com -

4247

Film: Gundamma Katha
Language: Telugu
Singer(s): Ghantasala, P.Susheela
Music Director: Ghantasala
Year: 1962
Aug 21, 2011 - youtube.com -

4986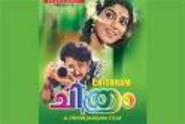 Film: Chithram
Language: Malayalam (Carnatic/Telugu song from Malayalam movie)
Singer(s): M.G.Sreekumar, Neyyattinkara Vasudevan
Composer: Tyagaraja
Music Director: Kannur Rajan
Year: 1988
15
Samay Dheere Chalo (Hindi)
Aug 21, 2011 - youtube.com -

5035

Film: Rudaali
Language: Hindi
Singer: Asha Bhosle
Music Director: Bhupen Hazarika
Year: 1993