Indian Film Songs in Sivaranjani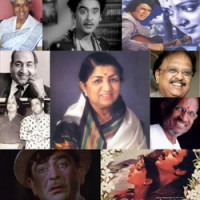 Shivranjani or Sivaranjani (Sanskrit: शिवरन्जनि; Tamil: சிவரஞ்சனி) is a musical scale used in Indian classical music. There are two scales, one each in Hindustani music and Carnatic music. The Hindustani rāga is a pentatonic scale, while the Carnatic scale is a sampoorna scale (has all seven notes).
In Hindustani music, rāga Shivranjani belongs to the Kaafi thaat in terms of classification of the scale. Its structure is as follows.

Arohanam: S R g P D S
Avarohanam : S D P g R S

The komal (soft) gandhar(g) in place of shuddh gandhar (G) is the difference between this rāga and the global musical scale of Bhoop.
In Carnatic music, Sivaranjani is a janya ragam (derivative) of vachaspati, 64th melakarta rāgam (parent scale) in the 72 melakarta rāgam system. It has vakra prayoga (zig-zag notes in its scale and note phrases) and its scale is as follows:

Arohanam: S R2 G3 M2 D2 P N2 S
Avarohanam: S N2 D2 P D2 M2 G3 R2 S

Sivaranjani rāgam brings out karuna rasa (pathos) and lends itself for elaboration and exploration. It has many compositions in classical music and in film songs. (source: wikipedia)
Indian Film Songs in Sivaranjani / Shivranjani