Kāpi (Sanskrit कापी, Tamil காபி) is a popular rāga in Carnatic music, the classical music of South India.
Kāpi is a janya rāgam with a meandering vakra scale. It is considered to be derived from the Kharaharapriya rāgam. Typically performed at slow and medium speeds, Kapi is capable of inducing moods of devotion, pathos and sadness in the listeners. Kāpi is different from the Hindustani raag and thaat Kafi.
Structure and Lakshana: Kāpi is an audava-vakra rāgam with an ascending pentatonic scale and a descending scale with seven notes, but not in a descending order. It uses two different nishāda swarās.

ārohaṇa : S R2 M1 P N3 S
avarohaṇa : S N2 D2 N2 P M1 G2 R2 S

The presence of two separate nishāda swarās (N2 and N3) lends a distinctive quality to Kāpi, along with the fact that it uses a set of vakra swarās (N2 D2 N2).
(Source: wikipedia)
###
Listen to compositions in Kāpi rendered by Dhanya Subramanian on this site:
Mee Valla Gunadosham – Tyagaraja
kArthikeyanai – Mayuram Viswanatha Sastri
Pazhani Ninra – Periyasaamy Thooran
kalaiyaatha kalviyum – Abhirami Andhaadhi Padhigam
###
Other Popular Compositions in Kāpi:
Jagadhoddhārana Adisidalu Yashoda – Purandaradasa
Kurai Ondrum Illai (in two charanam verses) – Chakravarti Rajagopalachari
Enna thavam seydanai Yashoda – Papanasam Sivan
###
1
Idhu Kuzhandhai Paadum Thalaatu (Tamil)
Jul 04, 2011 - youtube.com -

3440

Film: Oru Thalai Raagam
Language: Tamil
Singer: S.P.Balasubramaniam
Music Director: T.Rajendar
Year: 1980
2
Kanne Kalaimane (Tamil)
Jul 04, 2011 - youtube.com -

4314

Film: Moonram Pirai
Language: Tamil
Singer: K.J.Yesudas
Music Director: I.Ilaiyaraja
Year: 1982
3
Innale Ente Nenjile (Malayalam)
Jul 04, 2011 - youtube.com -

4536

Film: Balettan
Language: Malayalam
Singer: K.J.Yesudas
Music Director: M.Jayachandran
Year: 2003
Jul 04, 2011 - youtube.com -

4765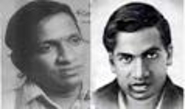 Film: Ilaiyaraja – Live
Language: Instrumental
Singer(s): Instrumental
Music Director: I.Ilaiyaraja
Year: 2006
Jul 04, 2011 - youtube.com -

3409

Film: Sindhu Bhairavi
Language: Tamil
Singer: K.J.Yesudas
Music Director: I.Ilaiyaraja
Year: 1985
6
Varamanjalaadiya (Malayalam)
Jul 04, 2011 - youtube.com -

4144
Film: Pranayavarnangal
Language: Malayalam
Singer: K.S.Chitra
Music Director: Vidyasagar
Year: 1998
7
Senthamizh Theyn Mozhiyaal (Tamil)
Jul 04, 2011 - youtube.com -

4252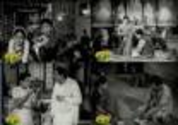 Film: Maalaiyitta Mangai
Language: Tamil
Singer: T.R.Mahalingam
Music Director: Viswanathan-Ramamurthy
Year: 1958
Jul 04, 2011 - youtube.com -

4215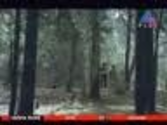 Film: Olangal
Language: Malayalam
Singer: S.Janaki
Music Director: I.Ilaiyaraja
Year: 1982
9
Neer Veezchi Thee Moottuthe (Tamil)
Jul 04, 2011 - youtube.com -

4358

Film: Kanne Kalaimane
Language: Tamil
Singer: S.Janaki
Music Director: I.Ilaiyaraja
Year: 1988
10
Chinna Thai Aval (Tamil)
Jul 04, 2011 - youtube.com -

3982

Film: Thalapathi
Language: Tamil
Singer: S.Janaki
Music Director: I.Ilaiyaraja
Year: 1991
Jul 04, 2011 - youtube.com -

3747
Film: Roja
Language: Tamil (initial humming in Desh Raga)
Singer: S.P.Balasubramaniam
Music Director: A.R.Rahman
Year: 1992
12
Aalankuyil Koovum Rayil (Tamil)
Jul 04, 2011 - youtube.com -

4193

Film: Parthiban Kanavu
Language: Tamil
Singer(s): Harini, Srikanth
Music Director: Vidyasagar
Year: 2003
13
Hey Padal Onru (Tamil)
Jul 04, 2011 - youtube.com -

3839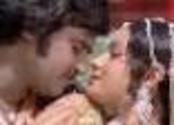 Film: Priya
Language: Tamil
Singer(s): K.J.Yesudas, S.Janaki
Music Director: I.Ilaiyaraja
Year: 1978
14
Aakasam Eynatitho (Telugu)
Jul 04, 2011 - youtube.com -

3869

Film: Nireekshana
Language: Telugu
Singer: S.Janaki
Music Director: I.Ilaiyaraja
Year: 1981
15
Sangathil Paadatha Kavithai (Tamil)
Jul 04, 2011 - youtube.com -

3458

Film: Auto Raja
Language: Tamil
Singer(s): S.Janaki, I.Ilaiyaraja
Music Director: I.Ilaiyaraja
Year: 1982